In 1935 the U. S. Congress passed the Soil Conservation and Domestic Allotment Act (Public Law 74-46, 16 U.S.C. 590 a-f) because of the severe soil and water conditions threatening the nation's farmlands. The legislation was created because of the tremendous national concern for soil and water resources. The act created the Soil Conservation Service (SCS), currently known as the Natural Resources Conservation Service (NRCS), under the U. S. Department of Agriculture (USDA) to develop and administer national policies to control soil erosion, conserve water and plan for long term agricultural land use. In 1937, President Roosevelt promoted changes to the 1935 law in order to encourage the creation of local Soil and Water Conservation District (SWCD) in every state. All forty-eight states amended their laws to encourage landowners to cooperate and to form local SWCDs under the supervision of the NRCS. Currently, there are 63 SWCDs in Florida.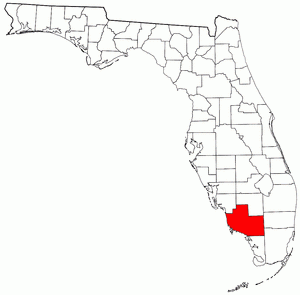 In 1937, the Florida Legislature passed the Soil and Water Conservation Law (Chapter 582 under Title XXXV Florida Statutes (FS)) as a result of the federal enabling act of 1935. Under the provisions of Chapter 582, a SWCD can be formed by any 10 percent of owners of land lying within the limits of the territory proposed to be organized into a SWCD. The landowners must also meet and file a petition with the NRCS and the Florida Department of Agriculture and Consumer Services (FDACS). FDACS is required to hold a public hearing on the proposal. Once it is determined that the creation of a SWCD is feasible, the formation is contingent upon passage of a referendum held within the boundaries to be served. The SWCD boundaries are usually drawn along county lines. A SWCD so organized constitutes a governmental subdivision of the State of Florida. Once organized, the electors within the SWCD elect five supervisors on a non-partisan basis, to serve staggered 4 year terms. Supervisors serve without pay or other forms of compensation.
FDACS administers the SWCD programs assigned to it by the Legislature under the Soil and Water Conservation Law, Chapter 582 FS. FDAC's Office of Agricultural Water Policy, headquartered in Tallahassee, has field staff located around the state who work directly with the SWCD as their FDACS liaisons. Some of the programs with which FDACS coordinates with SWCD include: BMP implementation, cost share programs, mobile irrigation labs, and public land management.
The Collier Soil and Water Conservation District (CSWCD) was established on August 29th, 1984. The CSWCD is a governmental sub-division of the State of Florida, encompassing Collier County, and authorized under the Soil and Water Conservation Law of 1937, Chapter 582, Title XXXV FS.
The mission of CSWCD is to pursue the policy for conservation as set forth by the Florida Legislature in Chapter 582.05 FS:
"It is the policy of the Legislature to provide for control and prevention of soil erosion, and for the prevention of floodwater and sediment damages, and for furthering the conservation, development and utilization of soil and water resources, and the disposal of water, and thereby to preserve natural resources, control floods, prevent impairment of dams and reservoirs, assist in maintaining the navigability of rivers and harbors, preserve wildlife, protect the tax base, protect public lands, and protect and promote the health, safety and general welfare of the people of this state."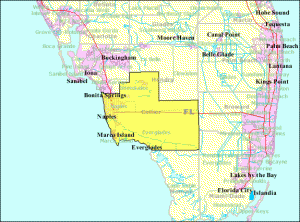 The CSWCD abides by a Non-Discrimination Policy:
CSWCD prohibits discrimination against its customers, employees, and applicants for employment on the basis of race, color, national origin, age, disability, sex, gender identity, religion, reprisal, and, where applicable, political beliefs, marital status, familial or parental status, sexual orientation, or all or part of an individual's income is derived from any public assistance program, or protected genetic information in employment or in any program or activity conducted or funded by CSWCD. (Not all prohibited bases will apply to all programs and/or employment activities.)